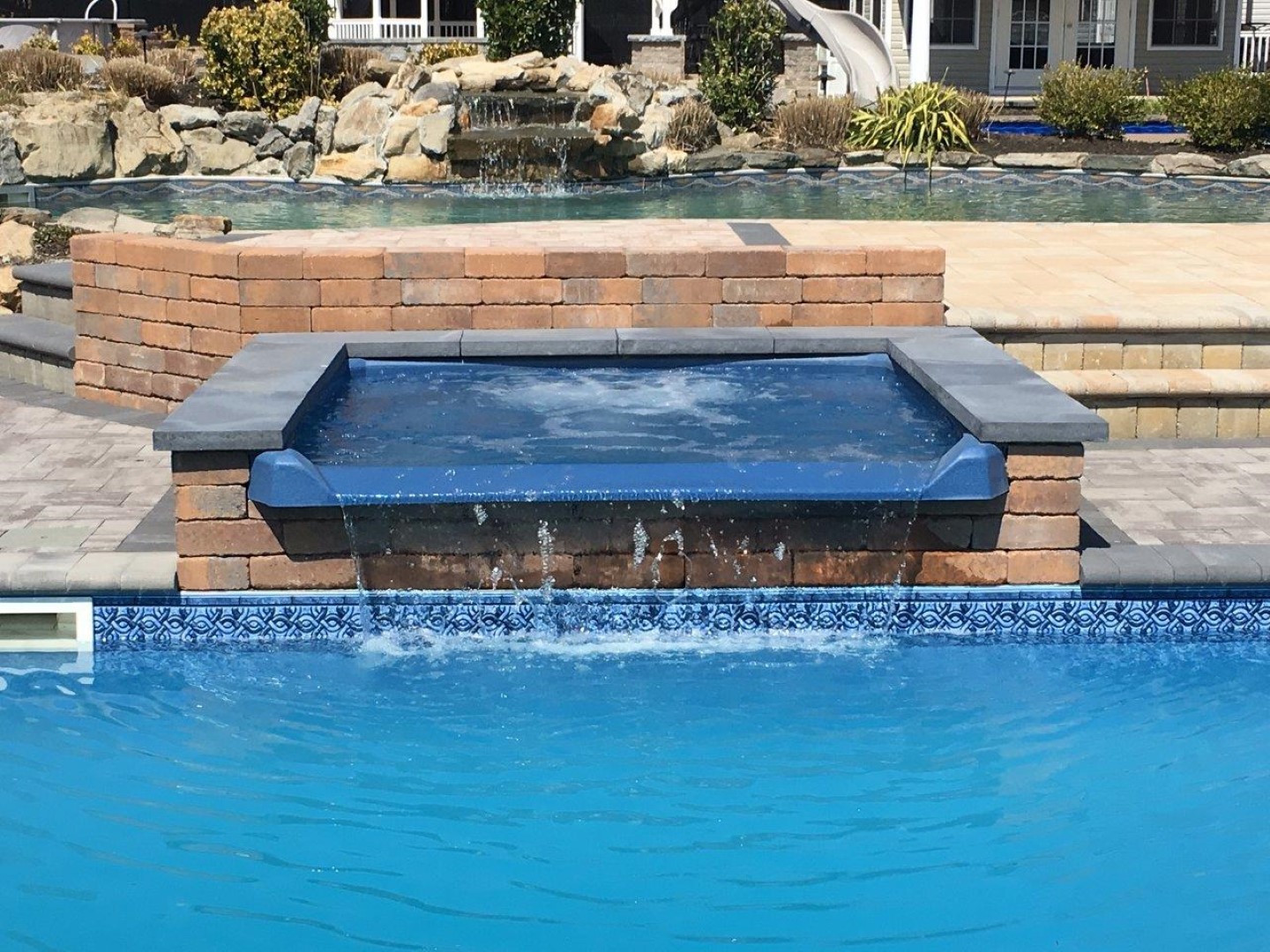 Would you like a simple and soothing add-on option for your inground swimming pool? Our designer spill-over spas create a tranquil atmosphere as massage jets work away your stress. And in seconds, you can go from relaxing in the spa to swimming in your pool.
Experience the Luxury of Spillover Spas for Inground Pools
If you want to experience the ultimate outdoor escape, turn to Mid State and explore our spillover spas for inground pools. Sit back and relax as the hot bubbly paradise eases your tension and the cascading water creating a tranquil ambiance.
Each spa features a waterfall that not only enhances the visual appeal of your pool but provides a serene natural soundtrack for your enjoyment. Many are designed with a pool shelf for lounging or tanning, and each model is constructed of durable materials and styles to blend seamlessly into your poolscape. As always, our experts will consult with you to determine the best choice for your unique space and they're available for maintenance throughout the life of your spa.
Add a Pool Waterfall to Your Outdoor Escape
Available in a variety of styles and colors, all of our spill-over spas can be coordinated with our steps and liners. And because we partner with industry leaders in spa design, you know you're getting a product built with craftsmanship and quality.|
If you'd like to transform your pool with one of our pool waterfall spas and pool shelf designs, contact us today at 732-390-8080 for a consultation.
View Our Spill Over Spas.